Sell more

and

 
personalise shopping experience

with Upsy
Start using AI to personalise your online store experience. Make happier customers. Sell more.
Upsy is designed for SMEs webshop owners and optimised for mobile shoppers, offering smart navigation, AI recommendations, promotions, automated customer service, and insights
that will help you grow online sales smartly.
Turn your webshop visitors into buyers!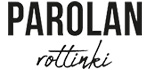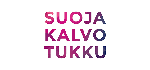 Proven results –

Grow your online business
Average Purchase Growth with Upsy
Higher shopping cart click through rate
Reduced Customer Service Calls
"Proven sales growth of €70,000 with Upsy in Suojakalvotukku online store."
Vladimir Tokoi, Owner and CEO at Suojakalvotukku
"Upsy users have 54% higher conversion and it is completing over 1100 customer service tasks in a month, automatically."
Timo Ruppa, CEO of MJP Group / Sportheavy
"Upsy is definitely a gamechanger for small and medium size webshops."
Johanna Rosnell, CEO – Parolan Rottinki Oy
"Upsy's upseling and cross-selling features stand out. Those features help our customers find what they want and save us a lot of time."
Niina Styrman, CEO and Founder of Kenkäliike
"Love how Upsy is able to recommend options and additional purchases. It really sells!"
Get more sales from your webshop visitors with Upsy
Automate online sales process with AI
Upsy uses sophisticated AI algorithms to understand customers' behavior and your webshop's products. This allows Upsy to provide spot-on recommendations, offers and guides to maximize the chance your visitors convert into customers.
Just like a 'real' salesperson – Upsy guides your visitor through the purchase journey
AI PRODUCT RECOMMENDATIONS – Upsell & Cross-sell
Sell higher price products & increase basket size
The upsell algorithm shows relevant products with more premium prices to engage with visitors. When a product is added to the cart, the cross-sell algorithms encourage customers to buy more.
We do it all for you automatically. No need to preprocess data, train, or maintain.
Maximize the value of your data. AI Recommendations get smarter with every purchase
24/7/365 – Upsy sells even when you're asleep
Speed up inventory turnover
Upsy promotes daily deals to sell your old product as fast as possible. The sale tag is automatically added, so your customer knows they're getting a good deal.
Get products out of stock quickly and easily
Special offer that makes customers feel valued
Daily deals feature for a more dynamic shopping experience
Help your visitors find the right product
Smart search organizes itself based on real usage & clicks. Swipe ability on mobile devices makes it easy to navigate.
Help customers find the right product they are looking for
Simple search system to improve customer service
Keep your visitors clicking until they want to buy
People always love to buy new things. Upsy helps you promote new arrivals. The AI algorithm picks the best new product to suggest to your visitors.
Increase the conversion rate on your new arrivals
Encourage visitors to explore your store
Delight your visitors with the latest products
Free your hand from customer services' task
80% of customers' questions are repeated questions that are available on your website. We create a FAQ list for your own store.
24/7 customer service
Save time & resources for customer services
Reduce basket abandonment
Get your customer insights
Feedback is the heart of improvement. Upsy collects a success score + comments from every buyer to get even better.
Improve your webshop with customer insights.
Optimise your business based on data
Make your customers happier
Get a free estimate of your new sales potential
Get an instant snapshot of your sales performance.
Actionable metric to see where your website could use some improvement.

Know that you're on the right track to success
E-commerce companies, especially SMEs are facing stiff competition. With limited resources, they are struggling with expensive conversions, time-consuming platform updates, heavy customer service loads, and product returns. 
They are forced to give their best in tackling these challenges, yet all the while still need to increase their sales and stay competitive.
Increasing the conversion of visitors to buyers is crucial. 
In a physical store, you have a salesperson helping you improve conversion; who do you have on your online store helping customers through their purchasing journey? 
Increase online sales without adding marketing costs
Boost your website's conversion rate.
Upsy works with any website, even low-traffic sites
Upsy AI learns from every purchase so your sales process gets better every day